Leslie Regier for Congress
No party. No partisanship.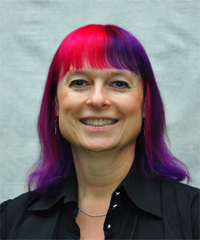 Correspondence may be sent to the following address, but please do not send any contributions at this time.

Regier For Congress
[campaign P.O. Box no longer active] Contribution notices are at the bottom of the page.
---
Education and STEM
Education is a broad subject that is viewed with many opinions. There is no single right answer for improvement, but there are some core points that I think we can all agree need to be changed for a brighter future.
I advocate for programs that encourage and support students who desire to enter the STEM (Science, Technology, Engineering, and Mathematics) fields. Not everyone will want to go into these fields, and that is all right in the interests of individual choice and educational diversity, but STEM must not have unnecessary barriers, real or perceived.
Why STEM? We live in an increasingly technological world, and the United States is falling behind. We have top rated educational institutions and scientists, but as a greater population we are not keeping up. To compete worldwide, to excel technologically, and to be among the best innovators, we as a people need greater accessibility, interest, and support in STEM. This goes for all ages, whether students just learning basic math and science in the earlier grades or aspiring engineers & scientists completing their higher degrees.
For everyone, STEM fields or otherwise, we must support the development of better critical thinking skills and comprehension of educational material. Deficiencies in these areas limit our decision making and our cultural development. It is not enough to simply pass tests and move along. We need a new approach to education. People must understand the material to use it innovatively in the interest of progress. With well thought-out changes to our educational system and curricula, we can make learning effective, interesting, and beneficial to our future.
Home


Notices:
•Contributions will be used in connection with federal elections and are subject to the limits and prohibitions of the Act (11 CFR 102.5).
•Federal law requires us to use our best efforts to collect and report the name, mailing address, occupation and name of employer of individuals whose contributions exceed $200 in a calendar year (11 CFR 104.3).

Site Content © 2018 by Regier for Congress